The band, Doga, announced a protest action to celebrate its twenty years anniversary.
We´re leading the fight against male effeminacy and blurring of differences between the sexes.
Under the leadership of Roman 'Izzi' Isaiah, the whole band let their beards grow for more than half a year, changed into Neanderthal men, hung by the neck, stripped naked and froze in April blizzard hanging on an oak. No group has ever suffered so much for its ideals yet.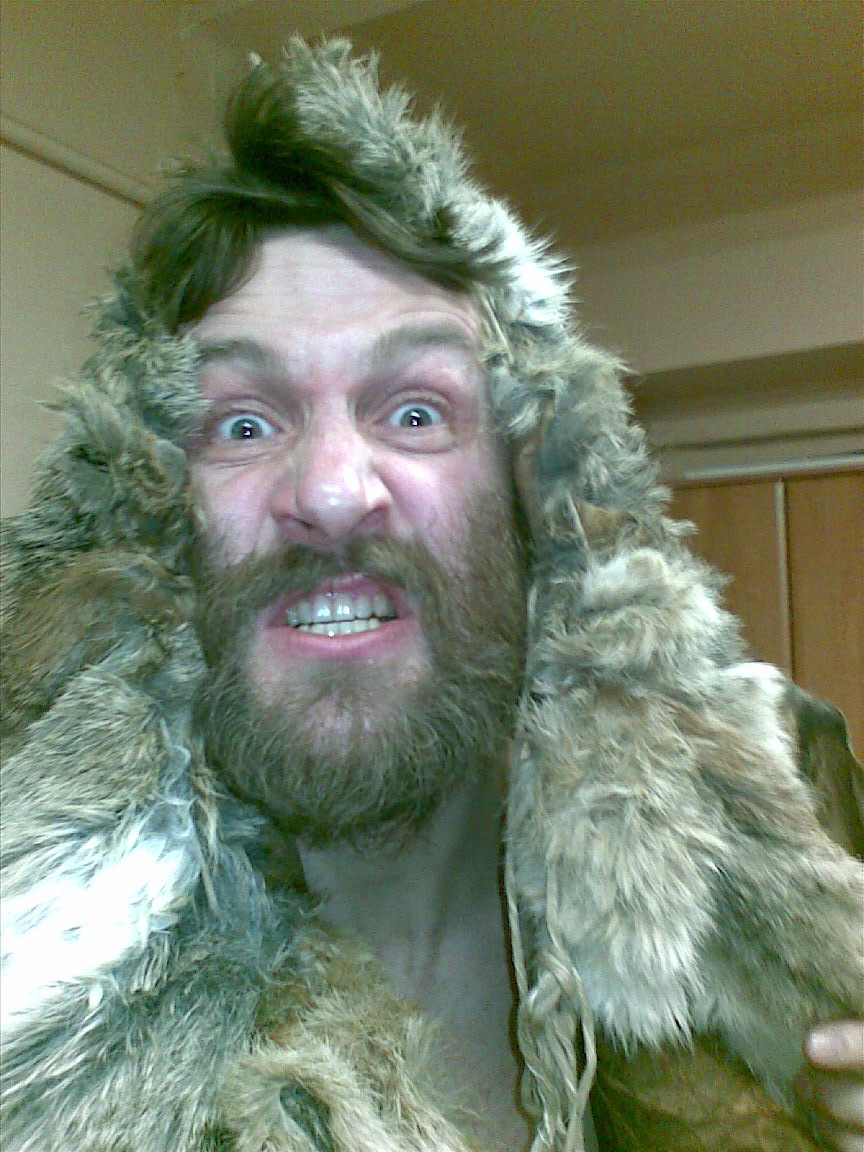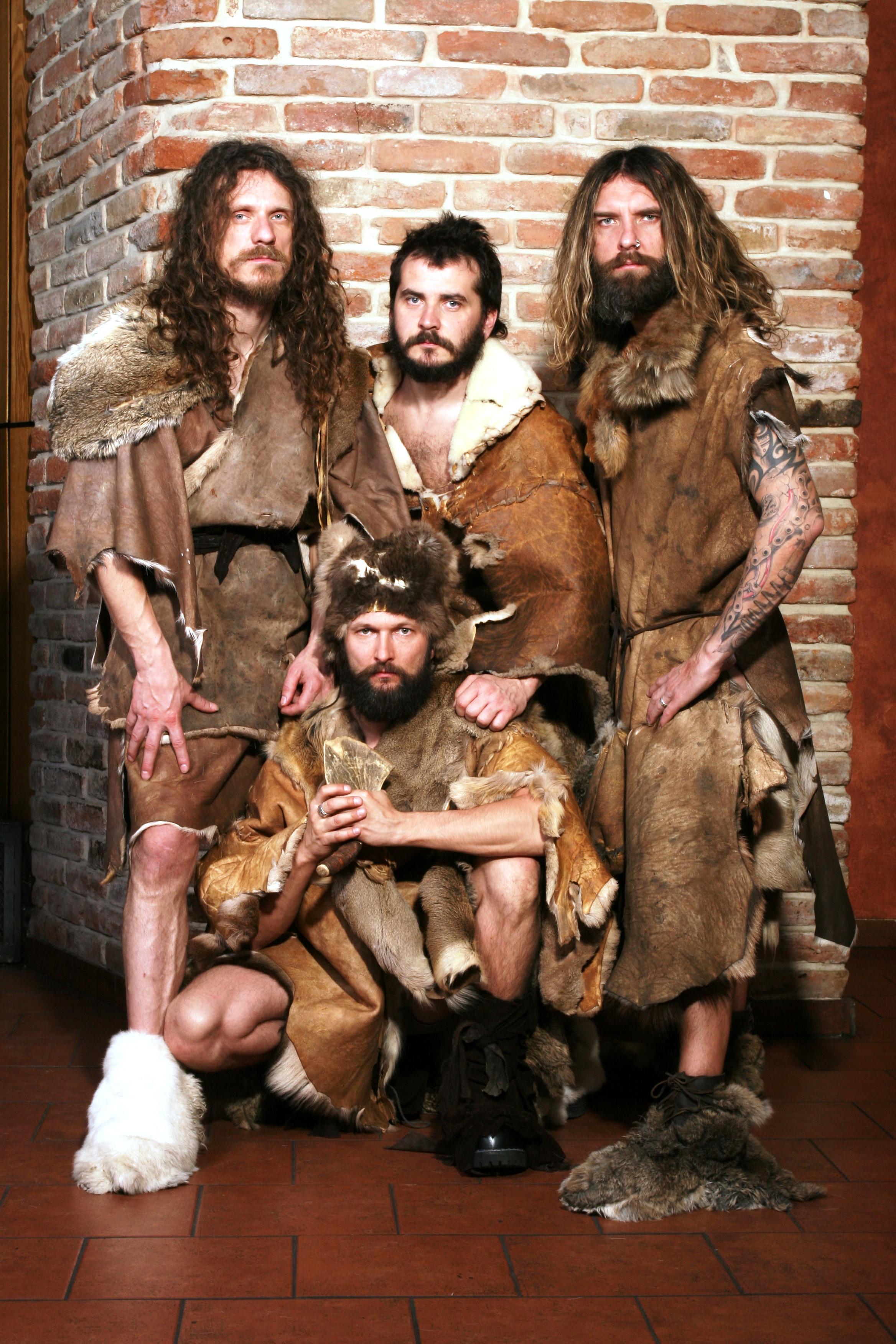 Stop shaving! Action has come to its end, the combat againtst male effimacy persists. Men, pull together!
Photo: Dalibor Konopáč
History:
The band, Doga have decided to celebrate the twentieth anniversary of its existence by a loud protest. It´s members didn´t shave for half a year and turned into hairy monsters, and what's more, they attracted dozens of bearded fans from all over the country. Who of you has ever let the stubble grow for a week, knows how this itches. For Doga, the itching lasted for half a year. What you see on the pictures is no make up artists ´ trick. It´s nature. The whole event culminated by a video clip you must see to understand how it was reckless was the idea of its shooting.
The shooting was planned into regal five days. The musicians along with an iron core of their fan club from Ostrava, Zlin and other towns of the Czech Republic arrived on one icy night in Prague and began to create history of Czech video clips from seven A.M.
The game also involved powerful beards of band members and others, the costumes of the Neanderthals, a forest stone castle, screaming girls, almost April weather whipping naked bodies of the band members and their loyal fans with snow and a sadistic director Marek Dobes. The latter freak of nature, had once Izzi´s head knocked by an ashtray in the film Choking Hazard, to overcome this example of tyranny by his rule over the band with a more sadistic act. In the icy air of late winter, the band members were hanged by the neck from a tree until their bloodless bodies changed into ice chunks.
Stop shaving! Long Live Rock N Roll
http://sip.denik.cz/show/gavriely-natacela-klip-s-kapelou-doga20080416
http://www.ahaonline.cz/cz/z-domova/25514/doga-slavi-20-let---frontmana-malem-uskrtili!